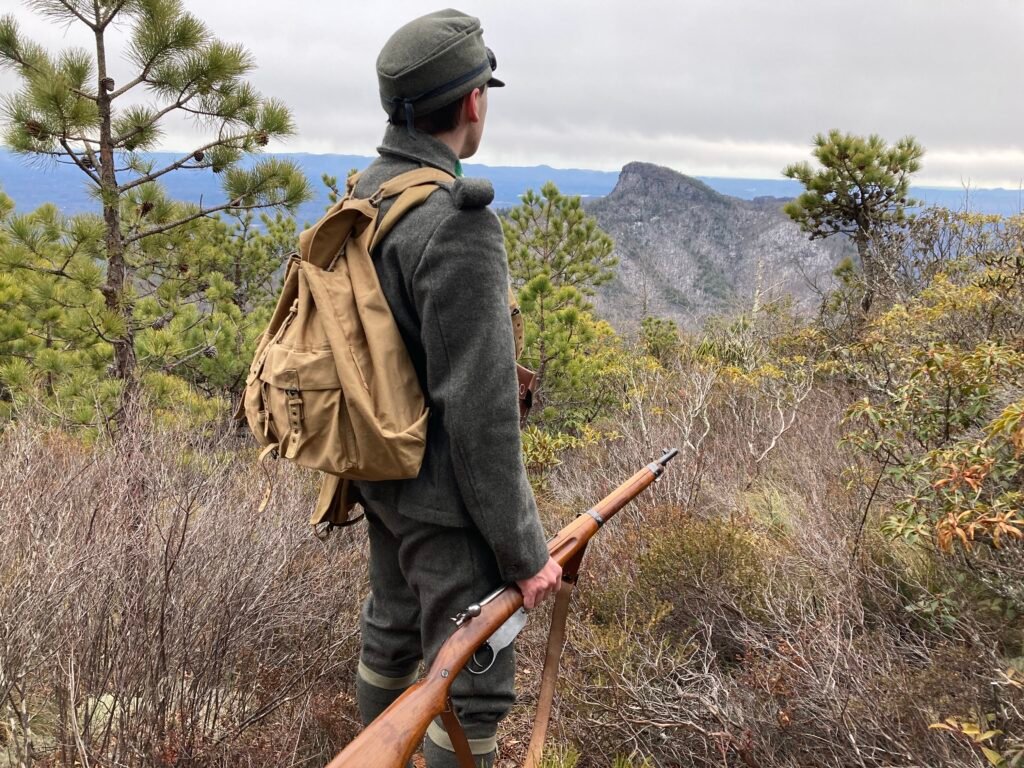 Recently I got the opportunity to drive out to the Appalachians in my home state of North Carolina. I wanted to take some of the kit that I have been collecting for around half a year and get some use out of it, and I have to say, I was not disappointed.
The trail was pretty remote, only a few other cars were parked at the entrance to the trail head when we arrived, and as I ascended I got very odd looks from most people. Luckily, some people did have some curiosity as to why someone was walking the trail in full uniform with a rifle slung over his back, and I got to answer this curiosity.
The hike began easy, shallow slopes and easy to navigate paths. Pretty quickly, however, the soft terrain that my boots gripped to with ease turned into solid ice and smooth stone. I slipped quite a few times, and with every turn the paths got more dangerous and more difficult to ascend. I am not a particularly active guy, and I also have medical conditions that affect my breathing, so this rapid increase in difficulty was more than I was initially planning on encountering. If I said that I never thought of turning back, I'd be lying.
However, what kept me going was thinking of the men I was representing. I reminded myself that I was climbing what amounted to nothing in comparison to the men of the Kaiserschutzen who conquered the peaks of the Alps and Dolomites. It was this perspective that allowed me to ignore my breathing, my boots shredding the backs of my heels, and the continuous falls I kept taking.